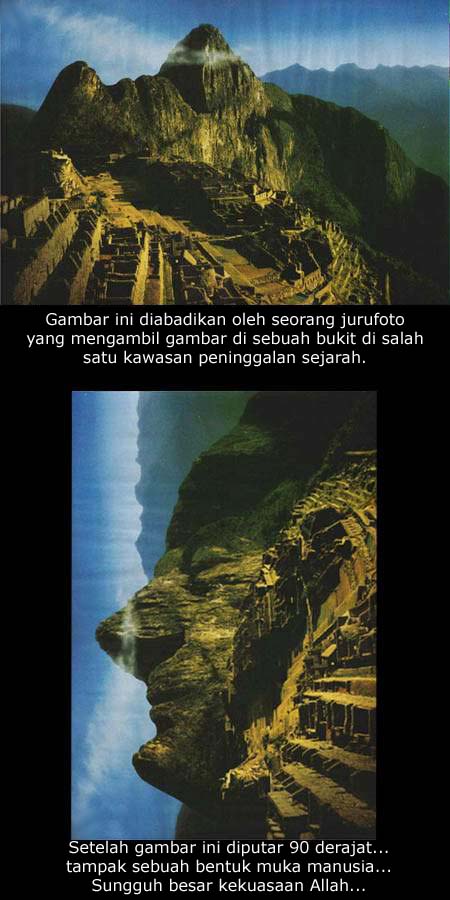 Sisi Lain Marcu Pichu
Spoiler:
Machu Pichu, The lost city,salah satu kawasan peninggalan bersejarah dunia yang masih menyimpan misteri.

Hingga kini keberadaan bukit yang menjadi jejak peradaban suku Inca itu terus menjadi misteri yang sulit terpecahkan bagi para arkeolog
Pohon Bicara (Tree Speaks)

1.Pohon menari (dancing tree)
2.Pohon berkepang (tree with many holes)
3.Pohon berbentuk manusia (Is it woman body?)
4.mummi anjing melekat di pohon tua yang sudah mati (dog bigfoot on the old tree)

Bagaimana komentar anda? are there comment?Lubang Super BESAR dijalanBayangkan Bila DI indonesia Ada Lubang Seperti Itu Bagai mana yah?

Spoiler:

[b][color=blue]
Semburan Api Berlafadz Allah

Jilatan api pipa Pertamina di Lapindo membentuk lafal Allah dan kuda laut Surabaya - Allah Maha Besar! Ledakan pipa gas milik Pertamina di lokasi lumpur Lapindo, jalan Tol Porong-Gempol KM 38 22 November 2006 lalu yang menewaskan 13 orang masih menyimpan misteri. Ada yang mengejutkan sesaat api melumat tanggul di sekitar pusat semburan lumpur tersebut.Heboh Atraksi 'Awan Allah' 30 Menit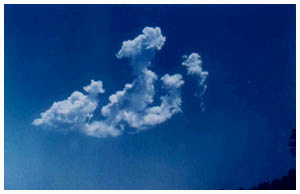 Kemunculan lebih 10 objek awan dalam berbagai bentuk kalimat 'tauhid' di langit, (21/2) menggemparkan hampir 200 murid dan guru di sebuah sekolah Agama, Salman Hussin, Kluang, Malaysia.