Playstation 2 Emulators

The Sony Playstation 2... Successor to the original and is considered by the most as the best & most popular console of it's generation.

The PS2 has the ability to play the games of the older Playstation 1.
Specs:
CPU: Emotion Engine 300MHz, 128-bit INT, 128-bit FP, 24KB L1, 16KB Scratch, 8KB VU0, 32KB VU1, 450 MIPS, 6.2 GFLOPS, 66M Vertices/Sec, 2.4 GB/s Internal, 1.2 GB/s Graphics, 3.2 GB/s Memory
Graphics: Sony GS 150MHz, 1.2G Texels/Sec, 32-bit Color, 4MB (48 GB/s), 1.2 GB/sec Bus
Sound: SPU2, 48 2D Voices, ADPCM, 2MB
Data: 24MB (2.6 GB/s), 16MB (81 MB/s), 4.7GB Discs, Expansion 56K Modem Ethernet

PCSX2

World\'s first Playstation 2 emulator. This is the first PS2 emulator that slowly shows us that commercial games might soon be fully playable! As you might recognize from the name, it was developed by the team behind the PS One emulator PCSX.
It was developed by reverse engineering PS2 demos, which isn't an ideal source for developing an emulator. It simply is far from complete. But at least it's a start, so if you want to have a look, here it is.
Donwload Link:
Code:


http://b.emulator-zone.com/emulators/ps2/pcsx2/Pcsx2_0.9.4_Setup.exe
PS2emu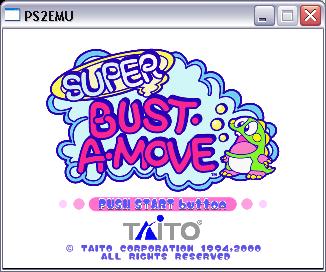 PS2emu is a Playstation emulator by Roor, shunt, and Scar_T. Please note that you will need BIOS files to use it(SCPH10000.BIN and ROM1.BIN).
Download Link:
Code:


http://b.emulator-zone.com/emulators/ps2/ps2emu/PS2EMU_-_Alpha_01.zip
NeutrinoSX2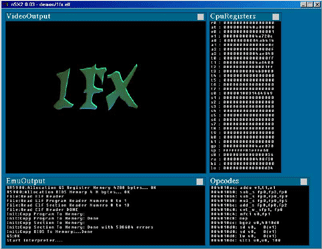 NeutrinoSX2 (nSX2) is an open source emulator for the Play Station 2 platform.

Just as the other emulators of its kind, its still under construction, so yeah it means that you can't run any commercial game with it.

In order to run this emulator at its full speed with all the options turned on, you should have the recommended requirements:
Intel Pentium 4 2.0 GHz (or AMD XP)
512 MB RAM
5 MB free disk space (for nsx2)
200+ MB free swap space.
MS DX9 compatible hardware
MS Windows XP
Latest DirectX
Powerful Video Card (Nvidia Geforce or Ati Radeon)
Downlaod Link:
Code:


http://b.emulator-zone.com/emulators/ps2/NeutrinoSX2/nsx2-0.08.1-win32.zip
selamat mencuba